Trees That Count
---
At Tree That Count we love trees. But not just any old trees, Aotearoa's special native trees.
We're a conservation charity bringing together business, community and everyday Kiwis, with the vision of helping plant 200 million native trees across the country.
We want to make it easy for New Zealanders to make a difference and plant more native trees. We do that through our community marketplace which provides a place for anyone to fund or gift native trees.
This support is matched with planters throughout the country who are restoring, and growing, precious wildlife corridors or pockets of native forest, turning small projects into mighty ones.
For more information, visit www.treesthatcount.co.nz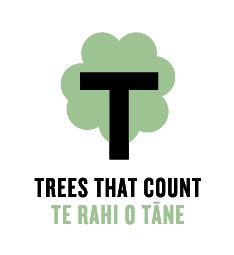 Rewards you might like